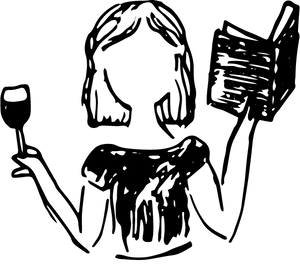 *WE ARE TAKING A PAUSE ON NEW MEMBERS while we move out of our Phinney location and figure out our next steps. We will continue to offer Book Cru pairings for existing members and please check back in October! Or check out Book Cru Friends if you want to keep the books, at least, coming in the interim. 
BOOK CRU is a subscription service providing monthly book-and-wine pairings. A thoughtful book and the bottle you'll want to drink it with, we are a club rooted in the belief that any act of consumption—fermented juice or a sensational sentence—is an experience worth talking about.

Subscription is billed monthly, and pairings are ready for pick up starting on the second Sunday of every month. Must sign up by the 28th of the month to receive the following month's pairing. 
Subscription includes: 
-Book
-Bottle of wine
-Book and wine tasting notes 
-Monthly wine tasting at Book Cru discussion every second Sunday of the month at 5 pm. 
-10% off all purchased on the day of the Book Cru discussion.  
-Other fun surprises and treats!
*Subscriptions will be held for pick up for 3 months, after which time we can no longer hold and your pairing will be restocked.